If You Have Insurance:
Minnesota Spine Institute proudly accepts most private insurance plans and is happy to check your insurance benefits to estimate your out-of-pocket cost.
We are in-network with the following insurance plans:
– Aetna
– BCBS
– Preferred One
– Medicare
– MN Medicaid (Application Pending)
– United Healthcare
– Worker's Compensation
– Auto Personal Injury Protection
Many patients are fully covered under their plan and incur little to no out-of-pocket expenses.
If You Are A Self-Pay Patient:
We will provide you with a self-pay quote for your consultation and any treatment that is recommended.
You may also request one global bill for your physician, facility, and anesthesia costs for any surgical procedure recommended and you will get this in writing.
Spend Now to Save Later
You may think you are saving money by delaying a procedure, but research shows the opposite.
Procedure patients found not only that their quality of life increased, but also that their average yearly out-of-pocket costs dropped significantly after their procedure, mostly by reducing the amount of ongoing medical visits and medication.
A Minnesota Spine Institute procedure also helps to reduce costs in these ways:
As an outpatient procedure, it reduces medical costs such as overnight hospital stays.
It is designed to pinpoint and treat multiple causes of pain in one procedure, significantly reducing the need for multiple surgeries to fix the pain.
The procedure has a short recovery time, with many patients returning to light activities the next day. This minimizes time out of work and/or need for a caregiver.
Having a corrective procedure might reduce your pain, time spent in a doctor's office, AND big healthcare costs.
Additional Ways to Finance Your Pain Treatment
Insurance Coverage – After You Reach Your Deductible:
The timing of your surgery can help your medical costs. Once you have reached your health insurance deductible for the year, your insurance plan may cover a large percentage of your medical expenses. So by scheduling your surgery in a year when you have other medical costs, you can save thousands of dollars that you would otherwise need to pay out-of-pocket.
Flexible Spending Account
Most employers offer a Flexible Spending Account (FSA), which allows you to spend up to $2,500 of your saved earnings on healthcare without paying income taxes on that portion. Minnesota Spine Institute procedures are typically eligible for FSA funds.
Medical Financing
Minnesota Spine Institute also has great financing options available for those who have not met their annual co-pay.
You can shop around for other loans to get the best interest rate possible. Some patients have found low-interest financing through a home equity loan or credit union. A website like Bankrate.com may help to simplify your search, by allowing you to compare financing options and to receive a quote from multiple lenders at once.
You can also apply for a promotional credit card with zero or low-interest rates. Please use such short-term rates carefully: when the offer expires, your interest rate can rise dramatically.
CareCredit
We are also proud to accept CareCredit, which is healthcare financing for you and your family. Use it for out-of-pocket expenses not covered by medical insurance and special financing options that you may not be able to get with other cards.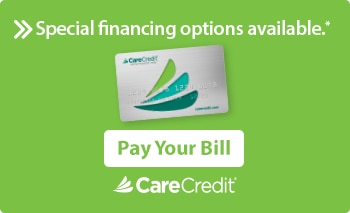 Retirement Fund Distribution
Many retirement plans have an option for a "hardship distribution," which may allow you to draw out funds without penalty if the funds will cover an immediate and critical need. You may need to demonstrate that the procedure is essential to maintain your employment or is necessary for another way. Such retirement plans include a 401(k), 403(b) and 457(b), and may extend to other retirement investments.
Friends and Family
Your friends and family have seen you suffer from chronic pain. Let them be a part of your healing process. Rather than bringing gifts to your next birthday or holiday celebration, they can make donations to help pay for your surgery. A website like GoGetFunding.com allows you to create your own fundraising cause and keep 96.5 percent of all money raised, regardless of whether you hit your target or not.
Financing Checklist:
Medical Coverage
Insurance Coverage
Flexible Spending Account
Loan (Check Bankrate.com)
Lending Club Financing
Home Equity Loan
Credit Card (Bankrate.com)
CareCredit
Other Resources
Friends and Family
Retirement Fund