"He cared about my well-being, not just as a patient"
Do you want to tell us your experience or suggest an improvement in our services?
read testimonials below
Colleen M
Dr. Hanson has been amazing! He and Jackie have been super responsive and helpful. I was in an excruciating level of pain from a C5-C6 disc extrusion. With some right arm weakness and numbness through my right thumb, I was fairly desperate to gather a number of opinions and make some quick decisions about the best course of care and receive some pain relief. He went out of his way to help me upload my MRI images and reviewed them in detail with me. He clearly explained my options and what he recommended as a course of action. The referrals were made and I was able to schedule my non-surgical treatment. I really appreciate his experience and opinions, and really felt that his recommendations were in my best interest, regardless of the business it generated for him. I can't recommend him highly enough and if I end up needing surgery I will continue to work with Dr. Hanson. Thank you!
Bob R
I had suffered for over 10 years with ruptured discs and had seen several doctors that wanted me to jump through hoops, unnecessary testing and too much time off work for recovery. I decided to look for laser specialists and searched across the country. Fortunately, I found Dr. Hanson right here in Minnesota. Dr. Hanson made me feel like he really cared to help me and went the extra mile. Dr. Hanson recommended a single level cervical disk replacement while another surgeon wanted to do a multilevel fusion. After surgery, I feel so much better. I wish I had found him sooner. He has followed up with me at different times to be sure I'm doing well. He is a very caring and gifted man! I would recommend him to anyone with spine issues!
Harry D
Since my first consultation with Dr. Hanson, my experience has been great. I had two discs replaced and I feel like a new person. Dr. Hanson and his office show that they really care about their patients. I would highly recommend them for any back issues you may have.
Patrick R
I had spine surgery in October 2019 with Dr. Daniel Hanson, when I went to Dr. Hanson i was in excruciating pain from multiple herniated disks. After he performed surgery, I felt back to normal. The level of professionalism, care, kindness, and compassion from Dr. Hanson and all of his staff were awesome. In my opinion this is the best spine clinic on earth.
Justis M
If you're ever having neck or spine pain, Dr. Dan Hanson is who you want to call. Everyone is extremely friendly and always has the patients best interest in mind.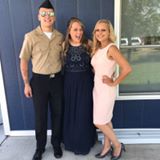 Julian L
I have seen too many doctors and had too many surgeries in my lifetime. I hit the 50's and my house of cards all fell down from continuing back issues to knee issues from all the years working construction where everything weighed 100 lbs plus. Dr. Dan Hanson is by far the best person and Doctor that I have ever dealt with. While all the other doctors are saying to me..."I don't know, you should exercise more and give it more time" after suffering for years. Dr. Hanson was the first doctor that ever said that to me. "I can fix you" and with that attitude, he has made my life so much better. It is an ongoing process but he is one of the only doctors I will allow to come near me with a knife! He is professional yet personable. He can do work with a one-inch incision that other doctors need a 9 inch cut up your back to accomplish and thus the recovery time from Dr, Hanson is a fraction of the time of other pretend practicing physicians. I cannot say enough good about Daniel Hanson as he has been a Godsend to me. I just wish I would have found him sooner! Thanks, Dan!
Toni S
I am approaching the 1 year mark post-op, and am 99% pain-free. My experience with Dr. Hansen and his team is nothing short of fantastic, and while the surgery solved the worst of my back pain, the guidance and personal care I received prior to making the decision to have a lumbar fusion are truly the reason the decision was easy to make. I cannot speak highly enough of Dr. Hansen and would recommend him to anyone dealing with chronic back pain. My recovery was swift (a short 2 months between surgery and my first day back at work full time) and I couldn't be happier with the results. I have my life back.
John W
After months (nearly a year) of dealing with my local (Western Wisconsin) medical facilities it was determined I had (2) badly worn discs. The only offer I could get from a local surgeon was 2 level fusion.
At 45 years old and in good health, I didn't believe fusion was the best option for my situation.
I managed to track down Dr. Hanson at Minnesota Spine Institute via the recommendation of my chiropractor. I met with Dr. Hanson and he agreed that fusion wasn't the best option for me.
2 weeks later Dr. Hanson installed (2) Mobi-C artificial discs. The follow up and personal contact I received from MSI was second to none. They checked on me regularly and made sure I was doing well. Fortunately the surgery went so well all I ever had to report was "Doing great, just need a little more time to heal".
I am now 1 month post op and feeling better today than I have in a LONG time.
If you are frustrated with your medical care and want a solution, go see Dr. Hanson. He is most interested in fixing your issues not billing your insurance company for care you don't need and delays that don't fix your issue!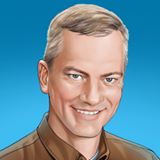 Jacque
I have an arthritic back, long-standing. Recently, I had right leg pain and spasms not relieved by epidurals or anti-inflammatory medications. I went back to Dr. Hanson and had the easiest surgery possible. Instead of a big surgery and a long recovery, it was done endoscopically, with just a 1/4 inch incision. My leg pain was gone! I had minimal surgical pain easily relieved by ibuprofen and was back to normal activities and gardening within a week! The staff are kind, compassionate, and top-notch. Dr. Hanson is readily available for any questions or concerns. I know he will always find the least invasive method to treat my back so I can quickly get back to my normal routine. Thanks to all of you at the Minnesota Spine Institute!