"He cared about my well-being, not just as a patient"
Do you want to tell us your experience or suggest an improvement in our services?
read testimonials below
Kyle J
I suffered a herniated disc and was in extreme pain for months. I could barely stand or walk without suffering. Dr. Dan Hanson performed my endoscopic microdiscectomy surgery two days ago and I am feeling great! I have my life back. Dr. Hanson was helpful and offered me a good solution when I felt other medical professionals had let me down/failed to offer a good option. Dr. Hanson was able to perform a less invasive version of the surgery than the other doctors I saw and talked to. This allowed me to have a quicker recovery and a brighter outlook. As if this isn't enough of a reason to go through Dr. Hanson, his office manager Jackie was amazing! My insurance almost caused me to have my surgery delayed and initially denied my precertification. Jackie went to bat for me and helped me to get it approved! I am sure she had lots of other work to do, but took the time to ensure I got relief! Thanks!
Patrick R
I had spine surgery in October 2019 with Dr. Daniel Hanson, when I went to Dr. Hanson i was in excruciating pain from multiple herniated disks. After he performed surgery, I felt back to normal. The level of professionalism, care, kindness, and compassion from Dr. Hanson and all of his staff were awesome. In my opinion this is the best spine clinic on earth.
John C
It's been a couple months out and I'm doing great. It was the right decision to go with Dr Hanson and he and his team are the best, I would recommend him to anyone, thanks again!
Chanhassen Chiropractic
I met Dr. Dan Hanson a couple of years ago when I moved to Minnesota from the west coast. He is hands down the most passionate spine surgeon/specialist I've ever met. His level of knowledge in the diagnosis and treatment of spine disorders is second to none. He utilizes cutting edge, minimally invasive procedures to help his patients recover from pain and dysfunction quickly and permanently. Dr. Hanson has successfully treated a number of my patients for their spinal injuries/conditions and the feedback is nothing but positive and appreciative of everyone. He makes himself available for his patients and always follows up with each and every one of them in a timely manner. I'm thankful that I have Dr. Hanson offers his expert opinion with difficult spine cases and I'm confident my patients receive only the best care when I refer them to the Minnesota Spine Institute.
Jacqueline H
I am 61 years old, and for 5 years, dealt with low back pain and impingement of nerves down my right leg, and through prior consults, non-invasive procedures could not fix the problem. I reviewed board-certified orthopedic spine surgeons and chose Dr. Dan Hanson. He was compassionate, listened to my goals, and analyzed my back problem. He has impeccable skills in spatial relations (3D overview of my spine issues), and was the only Physician that came up with a way to fuse L3-L4 and decompress the nerve impingement to my right leg with incisions only in the back. The other two consults said I would not only need back surgery, but they would also have to open my abdomen to repair the problems. It has been six months post-op now, and I have no pain!!! I am out gardening and biking every day. I just have to remember to do some core strength exercises Dr. Hanson gave to me, so I do not put as much strain on my back doing the things I love. Thank you, Dr. Hanson, and to all of your team!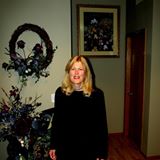 Julian L
I have seen too many doctors and had too many surgeries in my lifetime. I hit the 50's and my house of cards all fell down from continuing back issues to knee issues from all the years working construction where everything weighed 100 lbs plus. Dr. Dan Hanson is by far the best person and Doctor that I have ever dealt with. While all the other doctors are saying to me..."I don't know, you should exercise more and give it more time" after suffering for years. Dr. Hanson was the first doctor that ever said that to me. "I can fix you" and with that attitude, he has made my life so much better. It is an ongoing process but he is one of the only doctors I will allow to come near me with a knife! He is professional yet personable. He can do work with a one-inch incision that other doctors need a 9 inch cut up your back to accomplish and thus the recovery time from Dr, Hanson is a fraction of the time of other pretend practicing physicians. I cannot say enough good about Daniel Hanson as he has been a Godsend to me. I just wish I would have found him sooner! Thanks, Dan!
Harry D
Since my first consultation with Dr. Hanson, my experience has been great. I had two discs replaced and I feel like a new person. Dr. Hanson and his office show that they really care about their patients. I would highly recommend them for any back issues you may have.
Colleen M
Dr. Hanson has been amazing! He and Jackie have been super responsive and helpful. I was in an excruciating level of pain from a C5-C6 disc extrusion. With some right arm weakness and numbness through my right thumb, I was fairly desperate to gather a number of opinions and make some quick decisions about the best course of care and receive some pain relief. He went out of his way to help me upload my MRI images and reviewed them in detail with me. He clearly explained my options and what he recommended as a course of action. The referrals were made and I was able to schedule my non-surgical treatment. I really appreciate his experience and opinions, and really felt that his recommendations were in my best interest, regardless of the business it generated for him. I can't recommend him highly enough and if I end up needing surgery I will continue to work with Dr. Hanson. Thank you!
Kathy E
My husband and I are very impressed with this visit. He was told he needed brackets in his back and now this surgeon said "nope we can fix that". We are so excited to have the surgery!